DPRK's cheering squad tours Pyeongchang Olympic village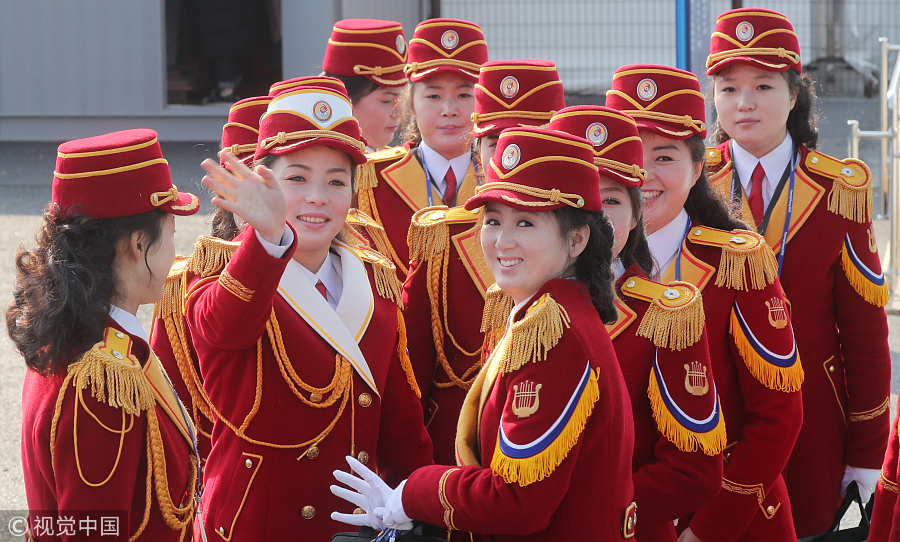 SEOUL - A cheering squad of the Democratic People's Republic of Korea (DPRK) crossed the inter-Korean land border to the Republic of Korea Wednesday for the 23rd Winter Olympics set to kick off later this week, Seoul's unification ministry said.
The 280-member DPRK delegation, including 229 cheerleaders, crossed the military demarcation line (MDL) dividing the two countries at about 9:26 am local time (0026 GMT).
It would mark the first time in 13 years that DPRK cheerleaders root for both ROK and DPRK athletes in an international sports event hosted by the ROK.
Also included in the DPRK delegation, led by Sports Minister Kim Il-guk, were four officials of the National Olympic Committee, 26 demonstrators of Taekwondo, a traditional Korean martial art, and 21 journalists.
irenew-silicone-balance-bracelets